Yep, That'll Get You A New House
By Gayle Mitchell
Brenda Reedi will swear that her little chant of "big money, big money, big money" at her favorite Wheel of Fortune slot led to a winning jackpot of $1,484,897.
This bountiful trip for the Chuncula, AL resident to the New Palace Casino in Biloxi MS will most certainly purchase a new dream home.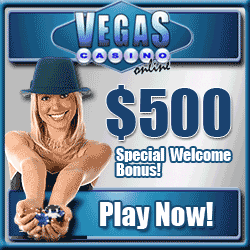 Take advantage of this incredible offer today! Play online slots, blackjack, poker and many other fantastic card games. Join NOW!
© 2006 Slot Machines Hangout. All Rights Reserved. This material may not be published, broadcasted, rewritten, or redistributed