The Winning System
By Gayle Mitchell
A Wheel of Fortune slot, $20 and the Isle of Capri Casino in Bossier City, LA turned out to be the winning formula for Beth Rodell. Beth, a resident of Centreville, TX explained her 'system' that enabled her to walk away with $1,156,831. "I just love Wheel of Fortune quarters and the Jeopardy! Game." "I cashed out on this machine and was ready to move on to another. But, I always play three more times after I cash out on any machine. It sure paid off this time. I couldn't believe my eyes when it hit.
"I was shocked when I realized it was the Big One.". Besides allowing for a much better retirement, Beth will share the bounty with her children.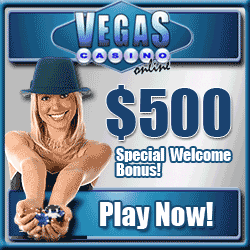 Take advantage of this incredible offer today! Play online slots, blackjack, poker and many other fantastic card games. Join NOW!

© Copyright 2006 Slot Machines Hangout. All Rights Reserved. This material may not be published, broadcasted, rewritten, or redistributed