More than a Wooden Nickel
By Gayle Mitchell
Channaine Martin, 32 lined up a jackpot for $1,292,397. on a nickel machine at Atlantic City's Caesars Casino. A resident of Forked River, NJ, she had played only $40 at a Jeopardy! slot before the five symbols appeared. IGT's Jeopardy! is part of a system that links slot machines in AC casinos. These jackpots start at $500,000 and grow from there.
An extra bonus for this winner is the payout on-the-spot.
"I just started screaming Oh My God! Oh my God! said Martin, a magazine editor by trade.

I screamed so much I lost my voice." She admits that en route to Atlantic City, she was overcome by a lucky feeling. "We had to pull over on the parkway when we got stuck in a thunder storm and I got this weird feeling, but I knew that it was a good omen". I said to my sister, "I don't know why, but this is a good omen and we're going to win" Martin's idea of a 'big win', however, was in the $200 to $400 range.

As for how this new millionaire plans to spend her fortune, Martin says, she will pay off her mortgage and credit cards, and purchase a new car. She will also include a donation to Gilda's Club, a nationwide network of facilities that assist cancer patients and their families plus a heartfelt 'thank you' for her sister.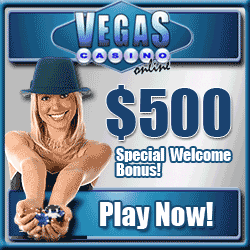 Take advantage of this incredible offer today! Play online slots, blackjack, poker and many other fantastic card games. Join NOW!
2006 Slot Machines Hangout. All Rights Reserved. This material may not be published, broadcasted, rewritten, or redistributed