There's Only 1 Game for Me
By Gayle Mitchell
William J. Clark, a retired firefighter from Albany, NY, had been wintering in Florida for the past 10 years and really wanted to see the West.
Being a gambler for the past 20 years, mostly on horseracing, sports and table games, Bill and his friend received an invitation from Harrah's, Laughlin. "We always play at the Harrah's properties, so we arrived the day before the party and headed to Harrah's that evening.
As I stated," Bill explained, "I usually play the table games, but my friend enjoys the slots, so I went over to the slot machines with her and thought I'd try $29 in a $1 Wheel of Fortune machine.
I just started playing when the MegaJackpot hit for $ 1,102,620. I'm still in awe." After all that time betting on horseracing, football, and table games, this winner becomes a millionaire playing a slot machine.

Bill's first reaction was, "You know, I was calm when it happened and it wasn't until a couple days later that I woke up realizing how much I actually won and how much responsibility comes with that kind of money." Bill added that they would like to move out west, maybe to Arizona and travel back Florida for the racetracks.
Posing for his ' big check' pix, Bill said he couldn't wait to distribute copies to his family and friends and, "This happens only once in a lifetime and I'd like people to know what I've accomplished. "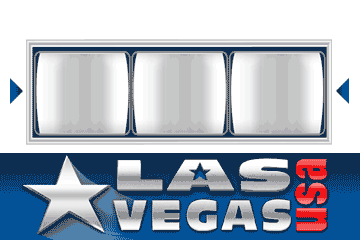 Las Vegas USA Casino offers Blackjack, Baccarat, Caribbean Stud, Video Poker, Roulette, Slots and more. Join now!!!
© 2006 Slot Machines Hangout. All Rights Reserved. This material may not be published, broadcasted, rewritten, or redistributed