Keep On Truckin'
By Gayle Mitchell
Glenn Markell, a trucking company owner from California had come from Sacramento to Reno to do some gambling.
Before hitting the Wheel of Fortune quarters for $1,494,319, there is a story to tell. "We went to several downtown casinos to try and cash our reimbursement checks from the company, but none of them would cash them.
Therefore, we came over to Sierra Sid's because my trucking company had cashed checks here before. However, because we changed the name of the company, they had no record of us, so they couldn't cash them either. Then I decided that we came here to gamble, so I called my sister and she wired me some cash.
I was playing a $1 Flip It machine and listening to two Russians who were playing the Wheel games next to me. They were having fun so I decided to give the game a shot, and sat down at the machine on the end and put in $5. I built up a few credits and then it hit. The Russians got very excited and asked how much I had won. I pointed to the amount and they couldn't believe it. I'm having a hard time believing it myself".

As to the future, Markell states, "I'm going to quite driving now, but I will still help our around the company. We have just a few people working for us. One of them just won $6.8 million on the lottery, and now I win a million. What are the odds that two people in a small company with just 15 employees both win a million dollars?"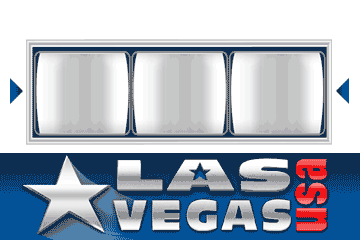 Las Vegas USA Casino offers Blackjack, Baccarat, Caribbean Stud, Video Poker, Roulette, Slots and more. Join now!!!
© 2006 Slot Machines Hangout. All Rights Reserved. This material may not be published, broadcast, rewritten, or redistributed