Help Is Now on the Way
By Gayle Mitchell
Nancy Keane of Long Beach , NY , had played for only 15 minutes when she landed the 3 Jeopardy! icons for a $2.1 million progressive payout.
She found that dreams really do come true at the Showboat in Atlantic City . "All my life I have wanted to help my kids, but I have been unable to. Now I can." "It's like a dream, I don't believe it."

The retired school cafeteria manager usually heads for the half-dollar slots, but an urge gravitated her to the dollar Jeopardy! slots for the first time. When the noise level reached pitched proportions, Keane was still not aware of her millionaire status until a slot host came over and said "Wow! You won the primary! "He seemed more in shock than I was," said the big winner who is the mother of nine, and grandmother to ten.

She will share her windfall with her family and her favorite charity--the Cystic Fibrosis Foundation. Keane lost 1 daughter to cystic fibrosis and two more of her kids have contacted it.
This is the type of winning story that warms your heart.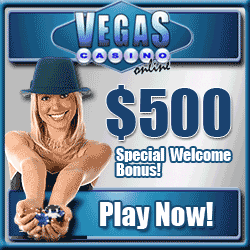 Take advantage of this incredible offer today! Play online slots, blackjack, poker and many other fantastic card games. Join NOW!
© 2006 Slot Machines Hangout. All Rights Reserved. This material may not be published, broadcasted, rewritten, or redistributed